Rose Hewartson is an Australian {Brisbane based} artist & Photographer either creating expressive art at her Gallery and Studio Space at Camp Hill, or Photographing while camping by the beach and eating chocolate by a camp fire.
"If there is one thing I would love people to know more is that we are here on this earth for some crazy and wild reason, so do what you need to do to savour it, appreciate it and make the most of it"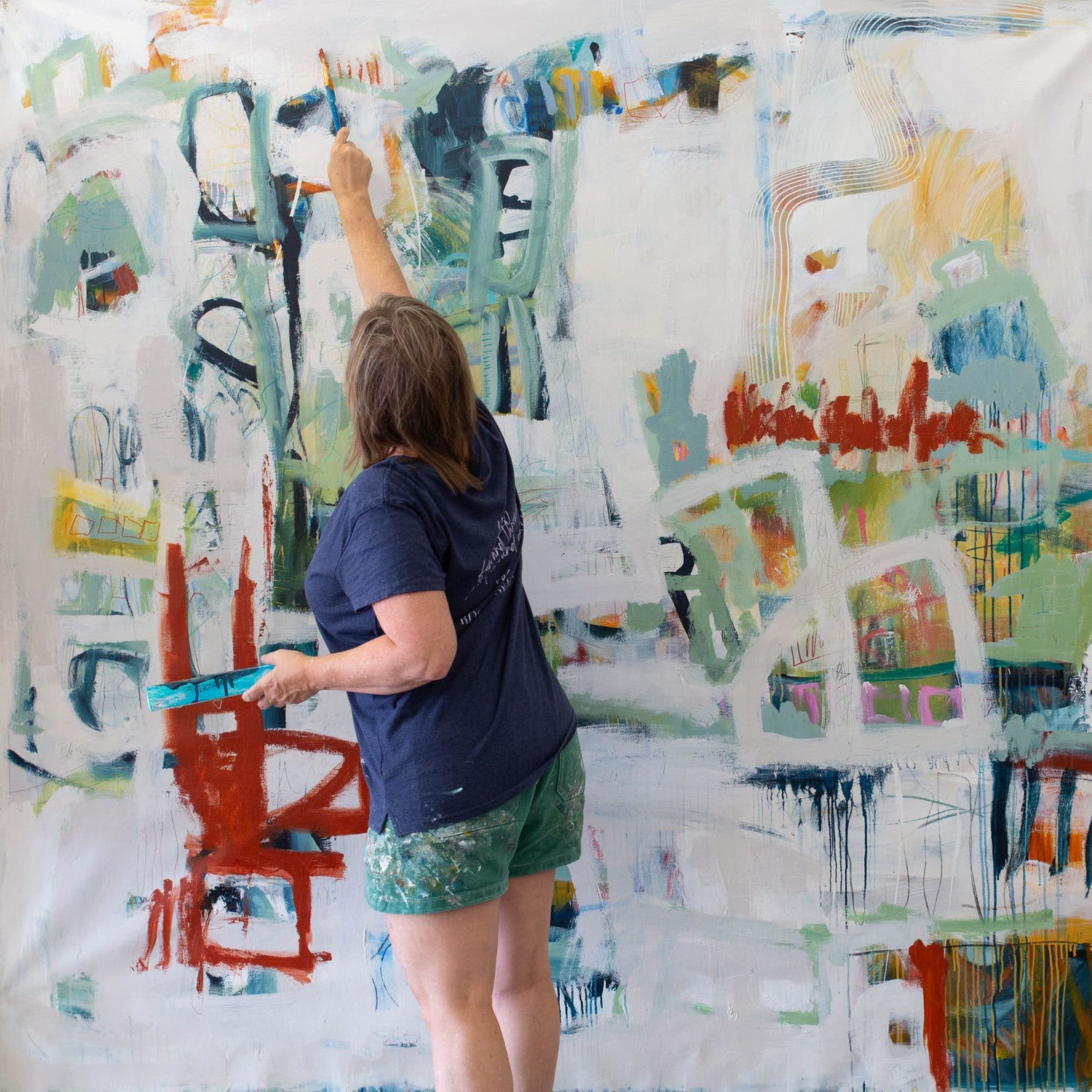 Rose Hewartson
Rose is known for her bold, adventurous and layered works of art which invite you to discover and appreciate more about yourself and the world you live in. That add the energy of adventure, experimentation and discovery to your home. She is inspired by growth and transformation. She loves the impact words, quotes and poems can have on the heart. She paints intuitively and follows the sparks of inspiration. Her art pieces are inspired by the magic of life, and the power within each of us. They are conversation starters with their layered messages and intricate and often hidden details.
And when she's not in the art studio ......
Camping, photographing, sunsets and fires, deep conversations, live music and chocolate of course.
Ever been thrown a curve ball in your life?
My painting journey began in 2017. Surprisingly, it didn't start with wanting to paint. It was a journey or awakening. You can read by clicking the button below.
My Story
It doesn't interest me what you do for a living. I want to know what you ache for and if you dare to dream of meeting your heart's longing.
Excerpt from my favourite Poem The Invitation, by Oriah Mountain Dreamer