It is my hope that you see my art from the depths of who you are, to let it impact you in ways you may not have even conceived to be possible. To create subtle shifts within, that grow into beliefs of endless possibility and a certainty of knowing there is more available for you.

Let my art be a daily reminder that every effort you make to show up as your authentic self, is all worth it.
Let me introduce you to my new collection
About the Unattached Collection
I wasn't planning on creating still lifes.
I don't normally paint flowers. I had to let go of creating an abstract piece that was not working.
Knowing the direction you are heading, having expectations and feeling like you are somewhat in control, is how most of us are used to living.
However, when we are willing to surrender to the unknown
Take a risk on what's possible 
Trust ourself to deal with what eventuates 
Explore and experiment through life
And be unattached to the outcome
Well, that's when the magic happens. 
Every painting I create is a 24hr, 7 day a week reminder to chase adventure, and live a life of your own design
Hi I'm Rose, a Brisbane based artist. I can most often be found bare feet, paint on my face, with music blaring in my Gallery/Studio space. If you are close by you are welcome to visit {567 Old Cleveland Rd, Camp Hill}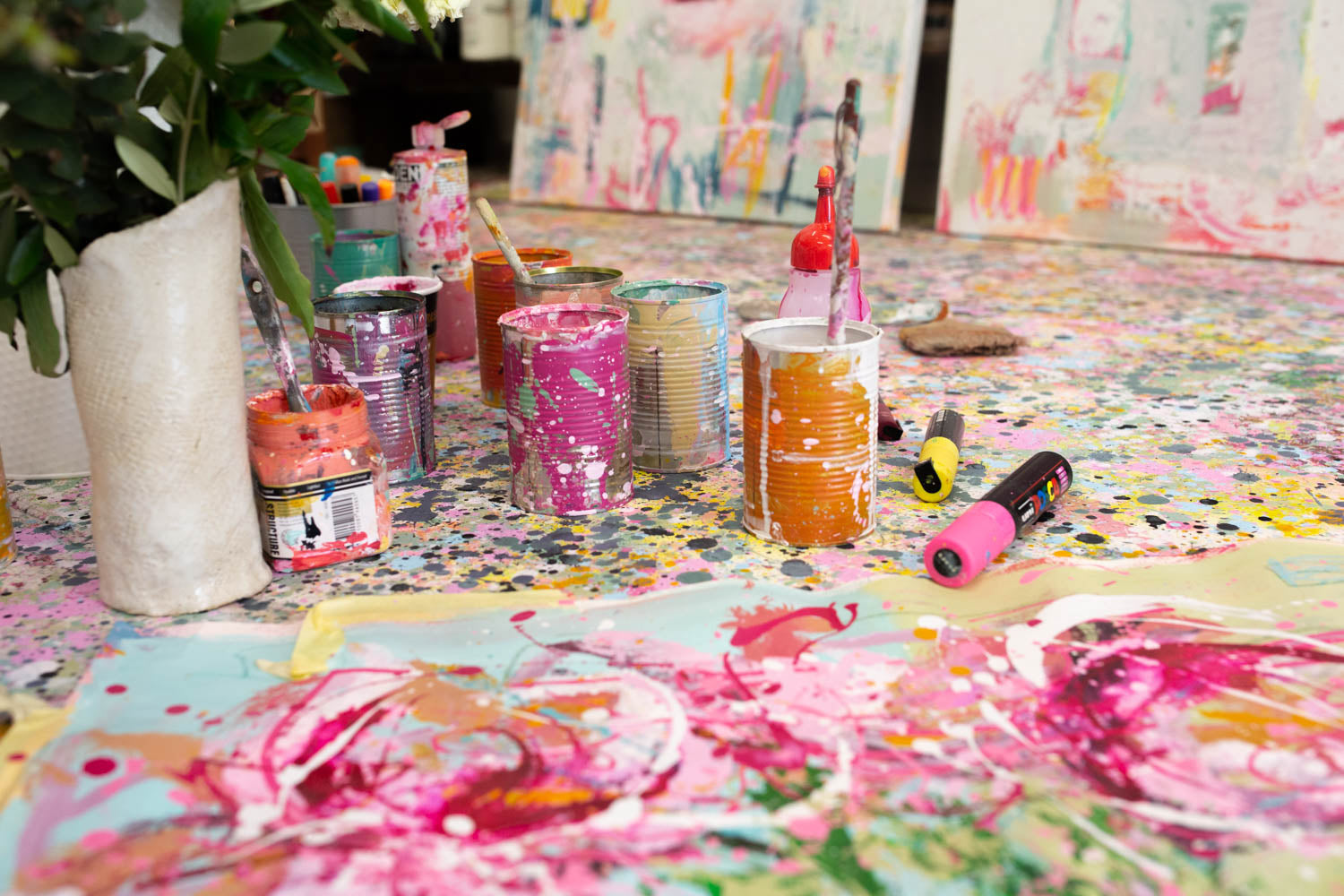 How did it start?
As life would have it, I was catapulted into a journey of growth and transformation, and even though it was tumultuous at the time, I wouldn't change a thing.
It's led me to create art. And not just art that is a pretty picture on the wall.
Art that is layered {literally - hello collage,} and metaphorically in meaning, and created for you to wake up and be inspired by.
Let's go deeper ...
I create art to activate your thinking.
To create awareness.
To evoke deep conversations with others and within yourself.
Each piece has it's own message.
It's own story.
They can take you on an adventure every single day.
You can view a painting and see and feel something new within the art piece, and within yourself.
Connect with yourself
Feel even stronger
More courageous
Bold
Inspired
And more you.
Customer Love
I absolutely love it, the colours in it are just so vibrant and pleasing. I've got to be really honest, I am hopelessly and utterly in love with your artworks and thank you so much for bringing such colour and brightness to my life with them.
Jo {purchaser of Golden Light }
Would you love to wake up and feel inspired every day?
Every artwork in this collection has its own story. An opportunity for you to connect with the words, and connect with yourself. To find you own meaning within each piece.
The Unattached Collection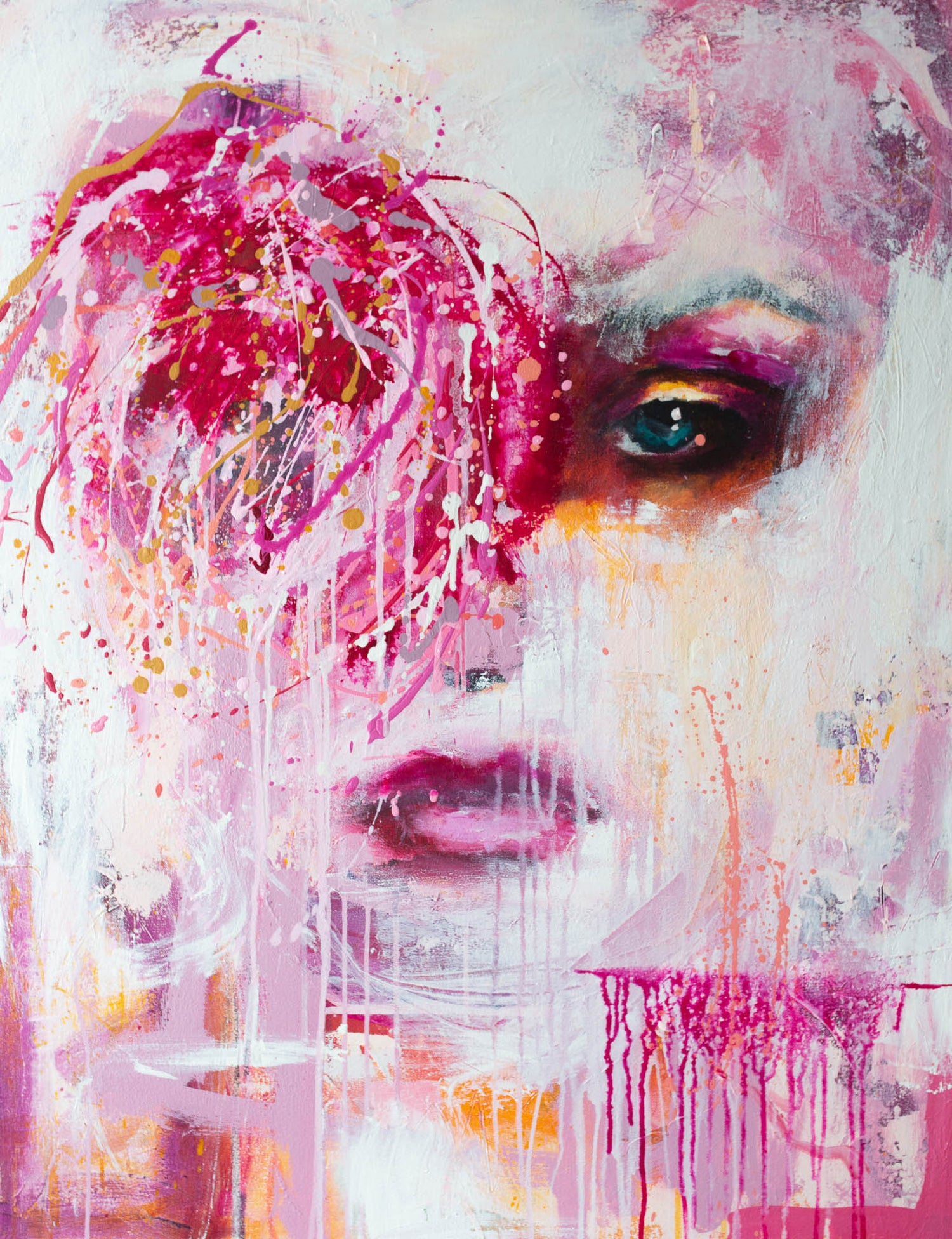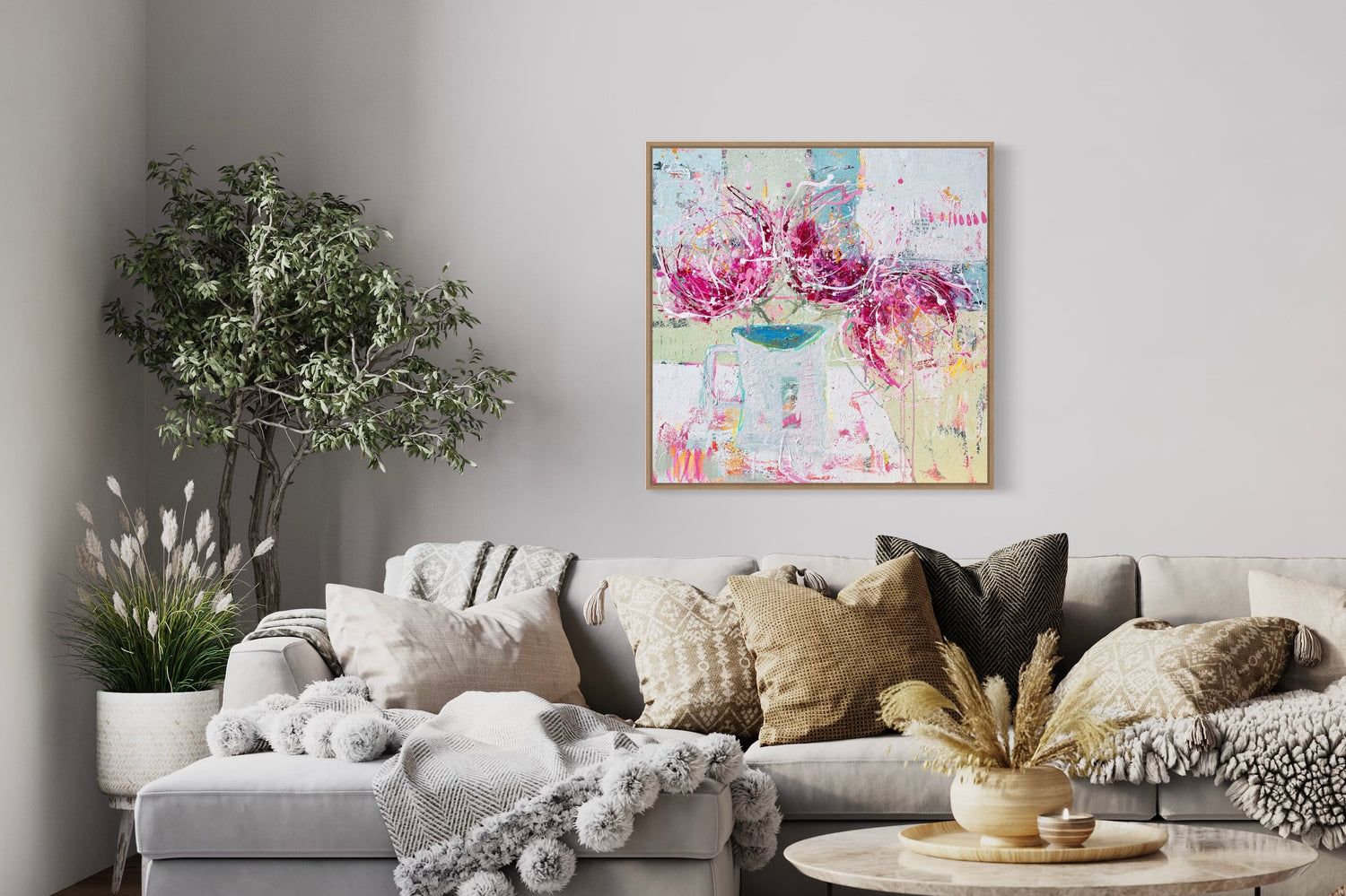 Customer Love
Rose, here is a photo of your beautiful painting on our bedroom wall. It's my 60th birthday present from my husband and I could not be more thrilled with it. 
Bernice - {Unapolagetically You}